10 years as a priest!
In June 2004, Fr Peter Kinsella and Fr Gerard Kelly both celebrated 10 years of priesthood at St Joseph's church, Ordsall, Manchester.
I only have a couple of pictures, but feel free to look.
The church was beautifully decorated and nearly full despite the closure of the M602.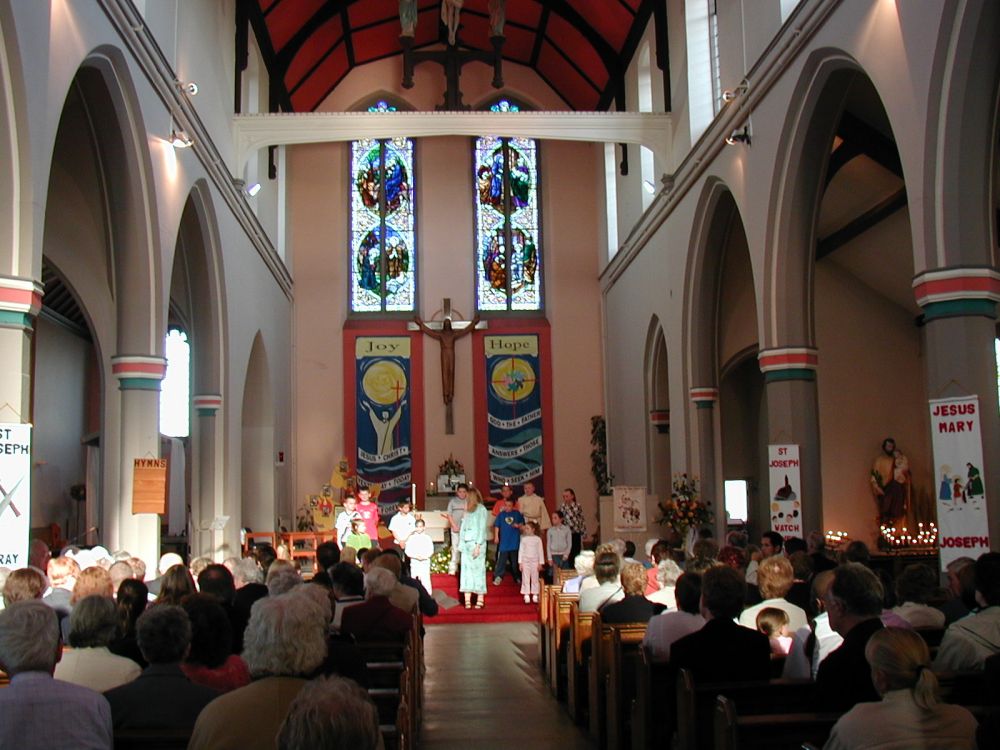 Monica lead the children in Bread of Life in sign language.
Now click HERE to go back to the photo index